Special Test
Jack Test Foot Flexibility
Jack Test demonstrates hindfoot/ subtalar flexibility in a flexible flatfoot and is based on the principle of "windlass" action of the plantar fascia. It's sometimes called Hubscher maneuver.
The plantar fascia is of fixed length and is attached proximally to the plantar surface of the calcaneus and distally plantar aspect of the toes through multiple interconnections.
See Also: Foot Anatomy
How do you perform the Jack Test for Foot Flexibility?
Jack Test is performed by dorsiflexing the big toe and looking for the appearance of a medial arch. Dorsiflexion of the big toe pulls the plantar fascia distally under the pulley of the head of the first metatarsal. The big toe can only fully dorsiflex if the calcaneus is pulled distally toward the metatarsal heads, thereby shortening the foot, elevating the longitudinal arch, and inverting the subtalar joint.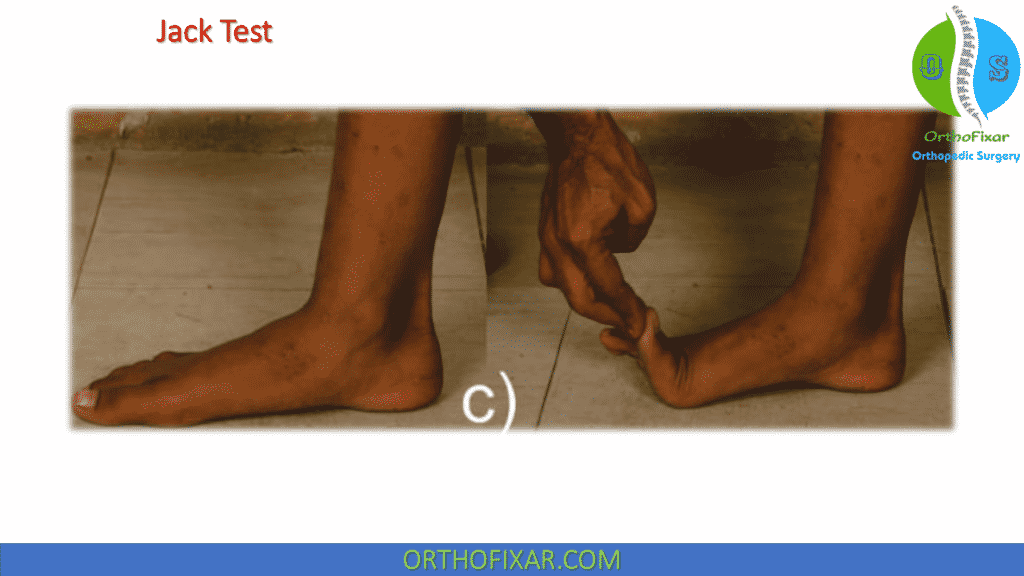 Another method of Foot Flexibility assessment is asking the patient to do a heel raise, which also causes the appearance of the medial arch and heel varus in a flexible plano valgus deformity. When the foot is in supination, the articulations of the midfoot are biomechanically locked, and the foot becomes a rigid structure; this is reversed in pronation and greater mobility is allowed at the Chopart's joints.
In the non-weight-bearing position, the normal arch is generally present.
See Also: Coleman Block Test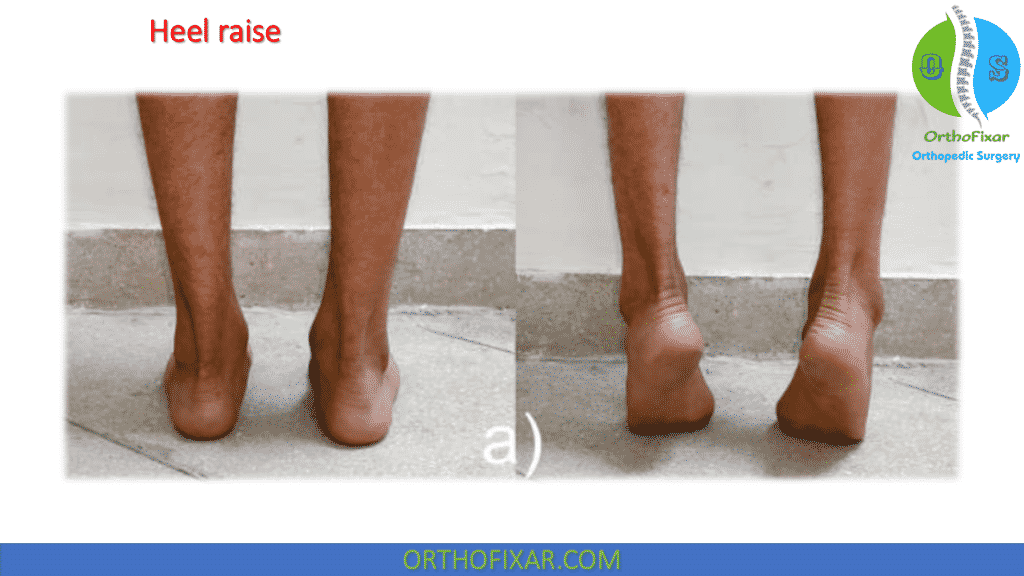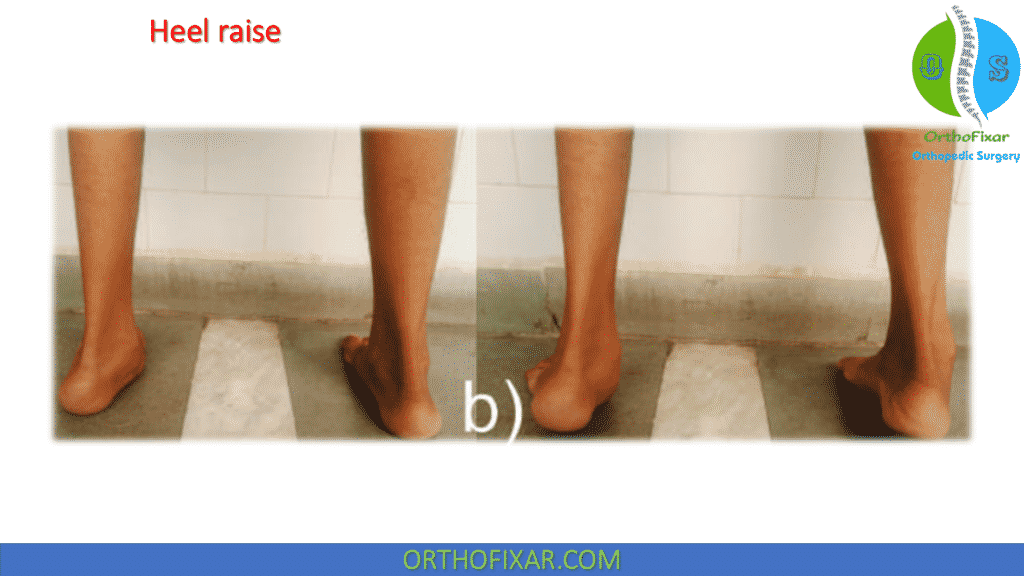 See Also: Silfverskiold Test
Notes
The windlass mechanism describes the manner by which the plantar fascia supports the foot during weight- bearing activities and provides information regarding the biomechanical stresses placed on the plantar fascia.
It is important to rule out hypermobile flatfoot associated with a short Achilles tendon. This condition, which is often familial, is evidenced by contracture of the gastrocnemius in association with the same clinical features as described previously.
Contracture of the Achilles tendon is best assessed with the knee in extension and the talo-navicular joint locked in inversion so that dorsiflexion is measured only at the ankle. These patients may also show evidence of hypermobility at the midtarsal joints, which allows the heel to touch the floor despite a contracted Achilles tendon.
In a flatfoot, the forefoot is in supination, the midfoot is straight or in abduction, and the hindfoot is in valgus alignment along with ankle equinus. Here the "toe standing" and "Jack toe raise test" are used to assess hindfoot flexibility.
References
Atik A, Ozyurek S. Flexible flatfoot. North Clin Istanb. 2014 Aug 3;1(1):57-64. doi: 10.14744/nci.2014.29292. PMID: 28058304; PMCID: PMC5175026.
Mosca VS. Principles and management of pediatric foot and ankle deformities and malformations. Philadelphia, PA: Wolters Kluwer/ Lippincott Williams & Wilkins, 2014.
Weinstein SL, Buckwalter JA, editors. Turek's orthopaedics: Principles and their application. Philadelphia, PA: Lippincott Williams & Wilkins, 2005.
Last Reviewed
August 10, 2023
Contributed by
OrthoFixar
Orthofixar does not endorse any treatments, procedures, products, or physicians referenced herein. This information is provided as an educational service and is not intended to serve as medical advice.