Orthopedic Surgery Free Learning
OrthoFixar is orthopedic surgery educational site for orthopedic surgeons all over the world. Orthopedic topics, special tests and surgical approaches.
Orthofixar #1 To learn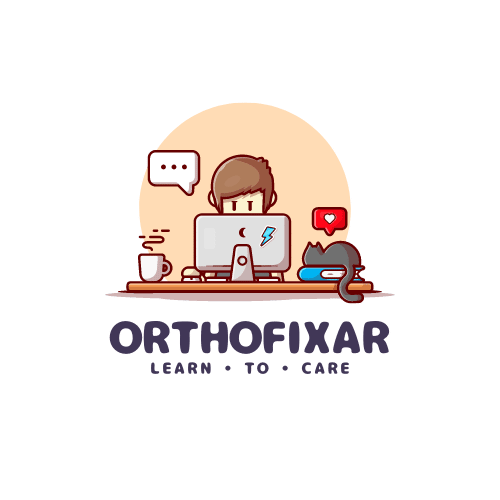 Latest articles in the expert guide
Generally, there are two methods of corporate turnaround: surgical and nonsurgical. The surgical method, more commonly practiced in the West, involves sweeping changes like firing of staff, managers, wholesale reshuffling of portfolios, closing down operations, etc.
Orthopedic Special Tests
Special Tests in orthopedic surgery is a section that contains all orthopedic special tests examination and signs that orthopedic surgeons need in the clinic or at hospital to examine the patients, so they could reach to the right diagnosis.
Penn Shoulder Score
Shoulder outcome measures are used to assess patient self-report levels of pain, satisfaction, and function. The Penn Shoulder...
Radial Pulse Assessment
The radial Pulse is palpated just proximal to the thumb on the palmar side of the radial aspect...
Romberg Test | Balance Testing
Romberg Test is a neurological examination that is used to test for balance and coordination. It assesses the...
Finkelstein Test
Finkelstein Test is used to test for De Quervain's tenosynovitis of the 1st extensor compartment of the wrist....
Homans Sign | Absolute Positive Homans Sign Test
Homans Sign is a screening test used to check for deep vein thrombosis (DVT) which causes calf pain....
Thomas Test
Thomas Test is used to assess the flexibility of the hip flexor muscles, sometimes it's called Hugh Owen...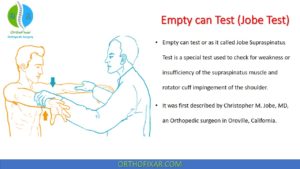 Empty Can Test
Empty can test or as it called Jobe Supraspinatus Test is used to check for weakness or insufficiency...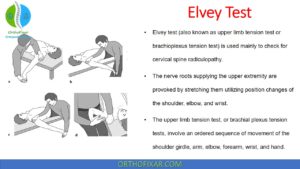 Elvey Test
Elvey test (also known as upper limb tension tests ULTT or brachioplexus tension test) is a neurodynamic test used...
Are you a Student or just graduated?