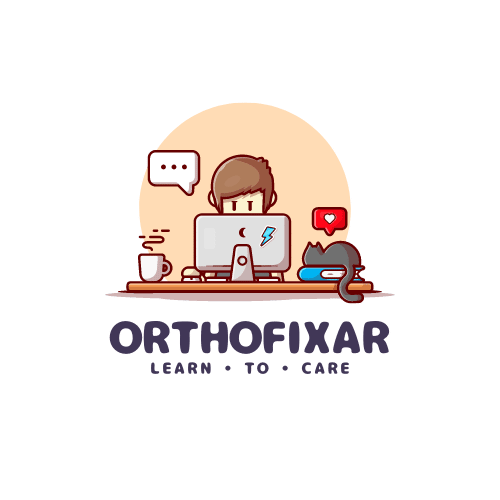 Special Tests
Wrist & Hand Examination
All Content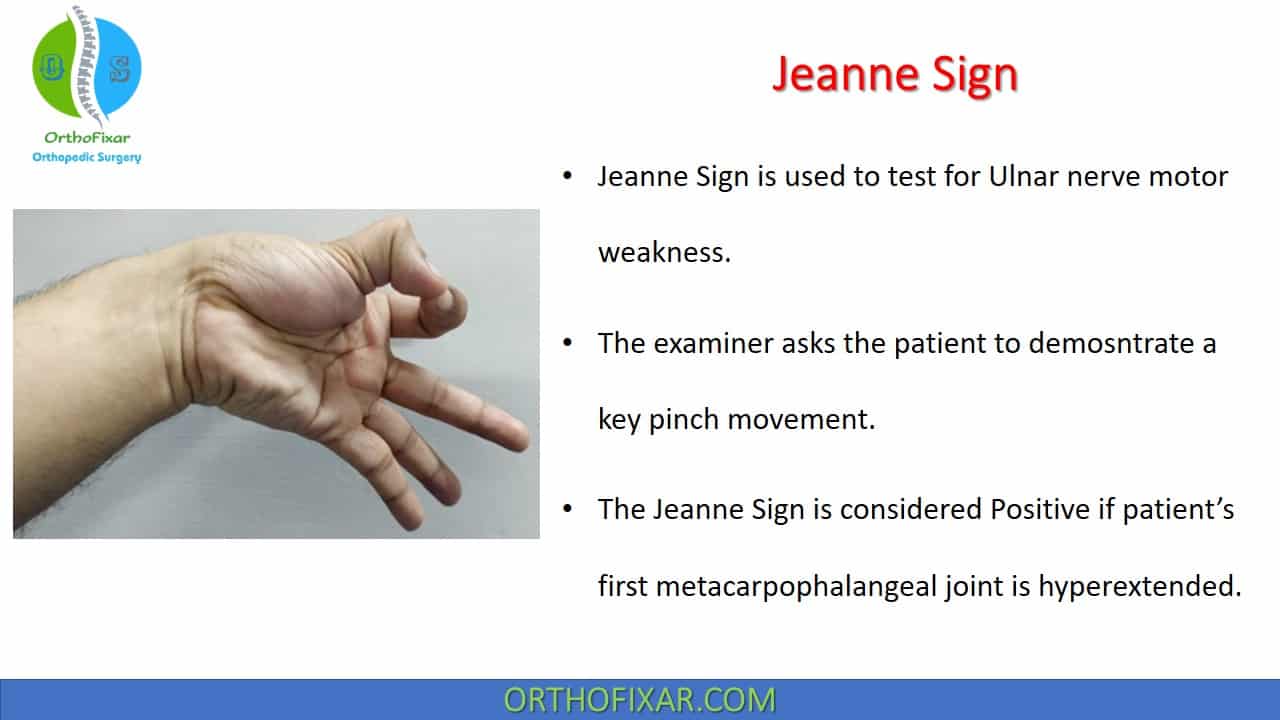 Jeanne Sign
What is Jeanne Sign? Jeanne Sign is used to test for Ulnar nerve motor weakness. It's Hyperextension of...
Read...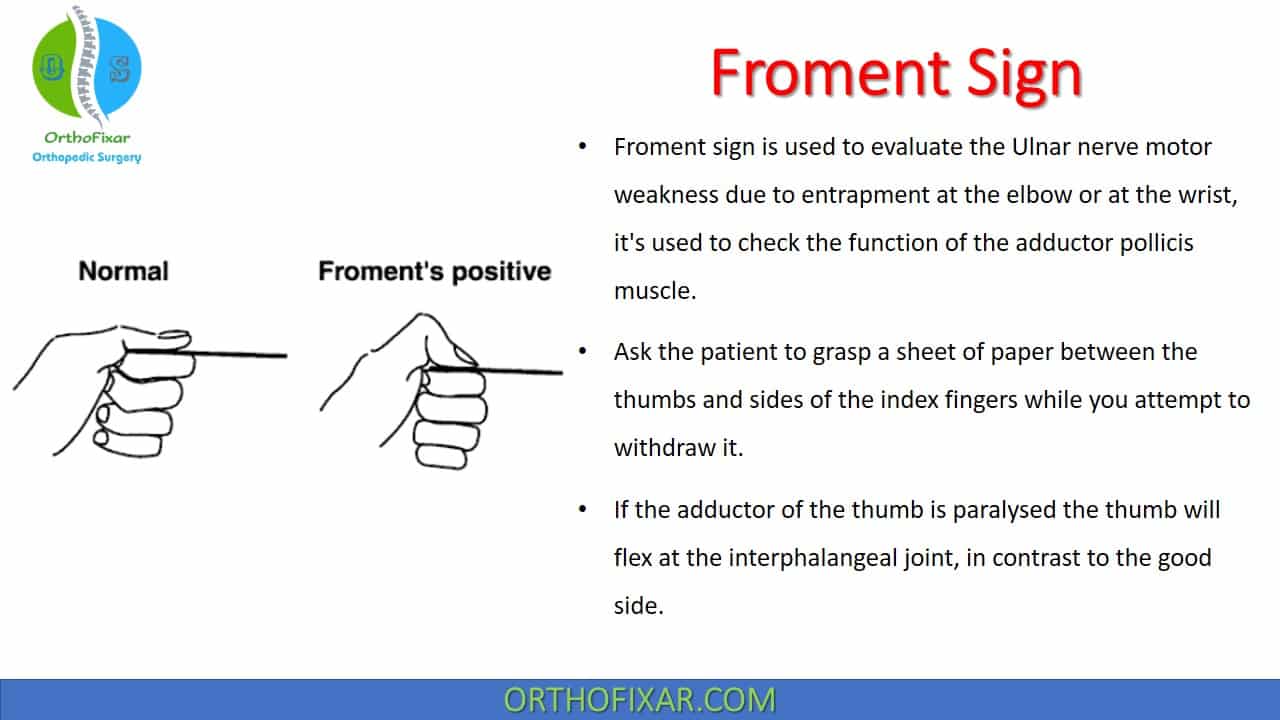 Froment Sign
What is Froment sign? Froment sign is used to evaluate the Ulnar nerve motor weakness due to entrapment...
Read...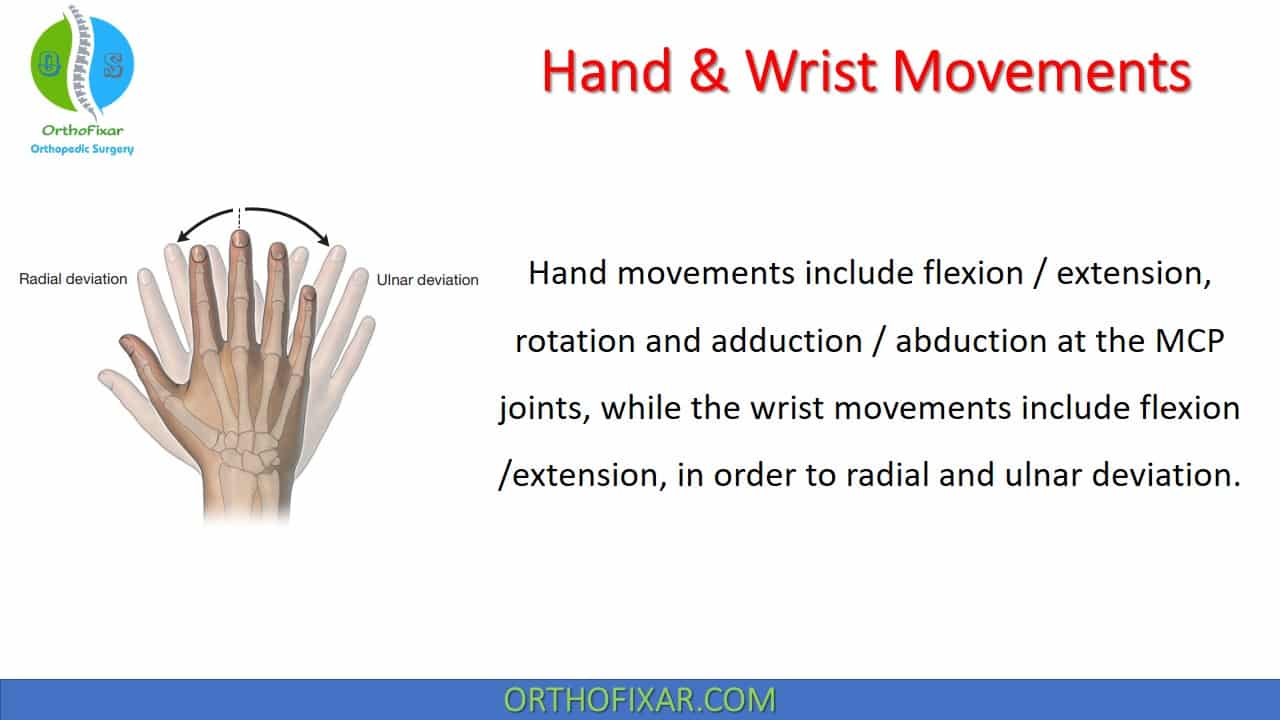 Hand & Wrist Movements
Hand movements include flexion / extension, rotation and adduction / abduction at the MCP joints, while the wrist...
Read...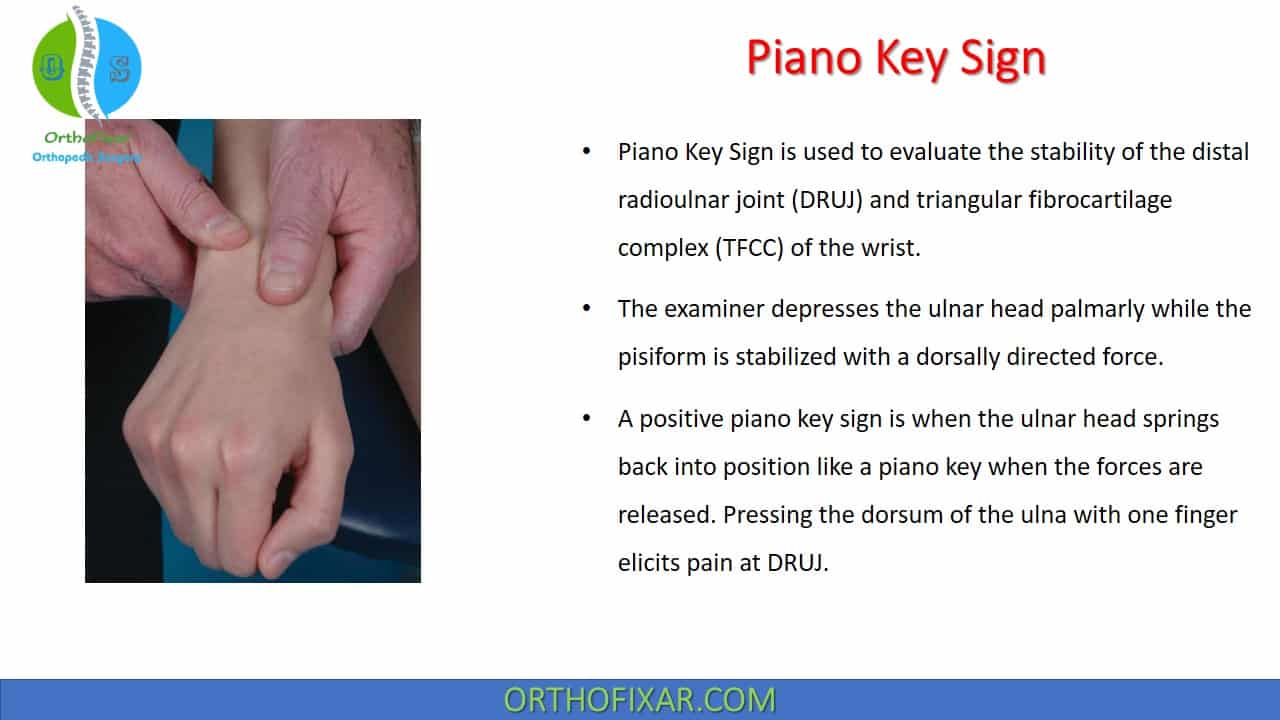 Piano Key Sign Test
What is Piano Key Sign? Piano Key Sign is used to evaluate the stability of the distal radioulnar...
Read...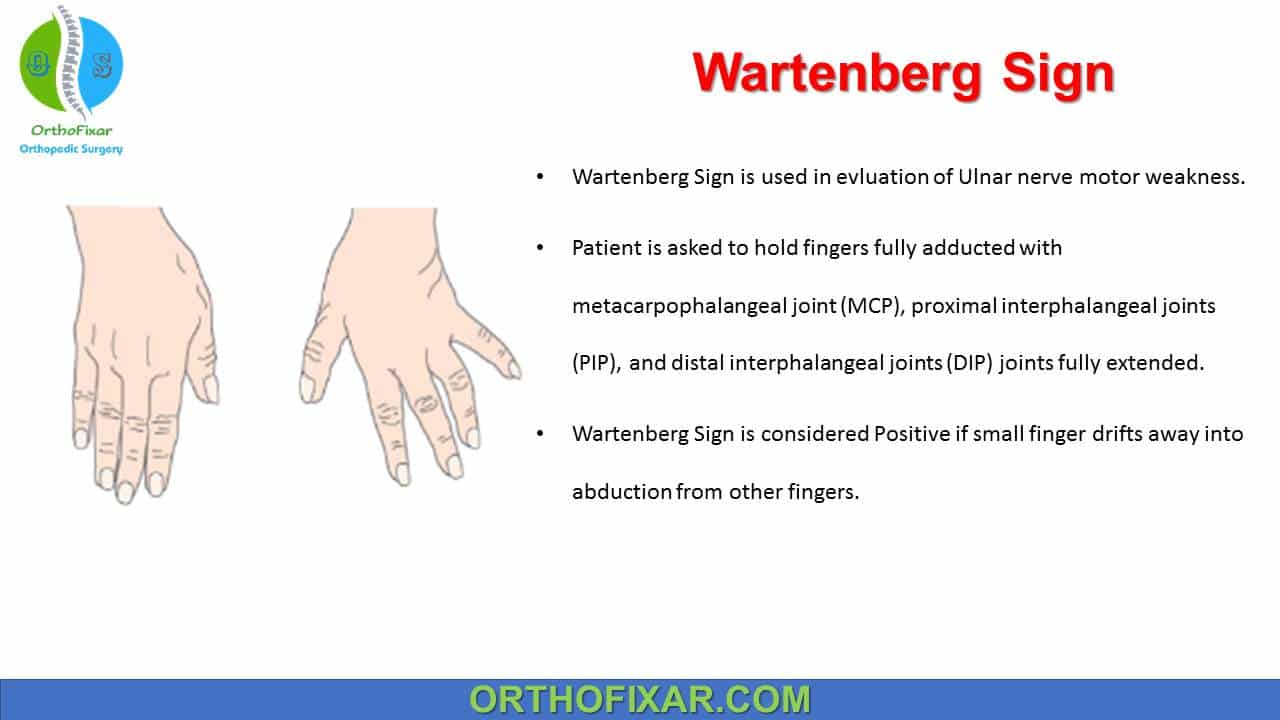 Wartenberg Sign
What is Wartenberg Sign? Wartenberg Sign is a neurological test that is used in evaluation of Ulnar nerve motor...
Read...