Special Test
Waldron Test
What is Waldron Test?
Waldron Test (or as it called a unilateral squat) is used to evaluate the presence of patellofemoral syndrome or the runner's knee.
See Also: Knee Plica Syndrome
How do you perform the Waldron Test?
The patient stands on the involved leg, and the clinician sits or squats next to the patient.
Using the entire surface of the palm, the clinician exerts slight pressure in an anteroposterior direction against the patient's patella.
From this position, the patient is asked to bend the knee slowly, if possible, to about 90 degrees, while the clinician palpates for crepitus and locking of the patella and assesses the course of movement of the patella.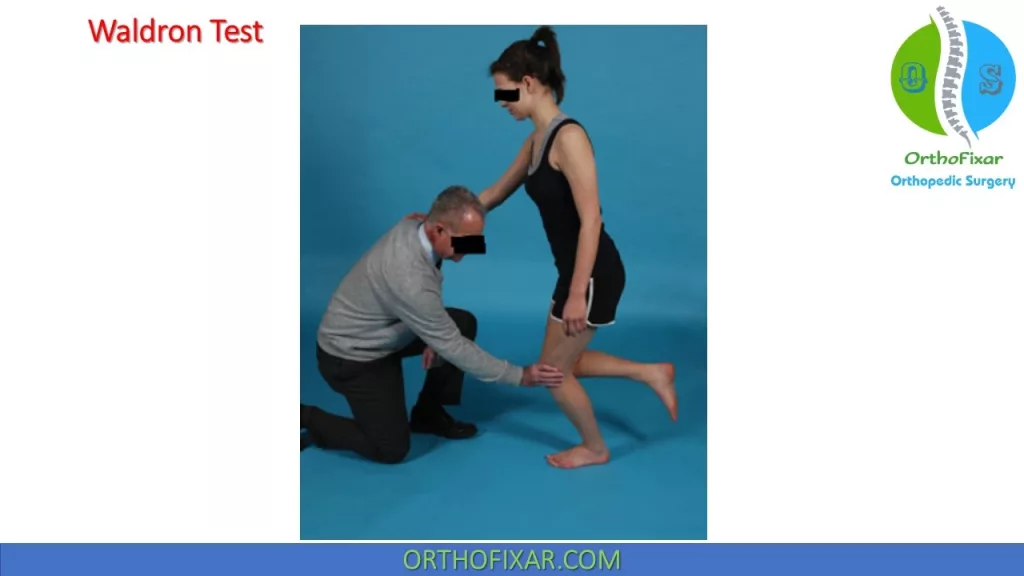 What does a positive Waldron Test mean?
Waldron Test is positive if pain, crepitus or locking is present, indicating the presence of patellofemoral chondropathy or patellofemoral arthrosis.
Nijs et al.1 reported unimpressive positive and negative likelihood ratios for this test.
Patellofemoral syndrome
Patellofemoral syndrome is most common in young teenage girls and young men in their 20s. It's the most common cause of anterior knee pain.
Other differential diagnosis of anterior knee pain include:
Tears of the menisci
medial synovial plica syndrome.
inflammatory or degenerative arthritis.
tumors of the joint.
ligament injuries that mimic patellar instability.
osteochondritis dissecans of the medial femoral condyle.
prepatellar bursitis.
inflammation of the patellar fat pad.
Sindig Larsen Johansson syndrome.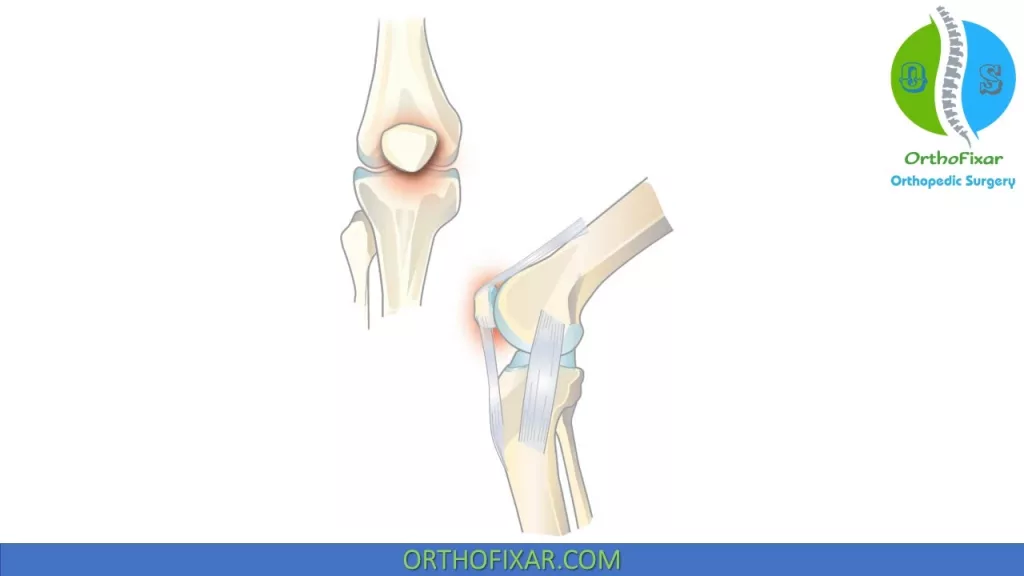 References
Nijs J, Van Geel C, Van der auwera C, Van de Velde B. Diagnostic value of five clinical tests in patellofemoral pain syndrome. Man Ther. 2006 Feb;11(1):69-77. doi: 10.1016/j.math.2005.04.002. Epub 2005 Jun 13. PMID: 15950517

.

Waldron VD: A test for chondromalacia patella. Orthop Rev 12:103, 1983.
Dutton's Orthopaedic Examination, Evaluation, And Intervention 3rd Edition.
Last Reviewed
April 20, 2022
Contributed by
OrthoFixar
Orthofixar does not endorse any treatments, procedures, products, or physicians referenced herein. This information is provided as an educational service and is not intended to serve as medical advice.