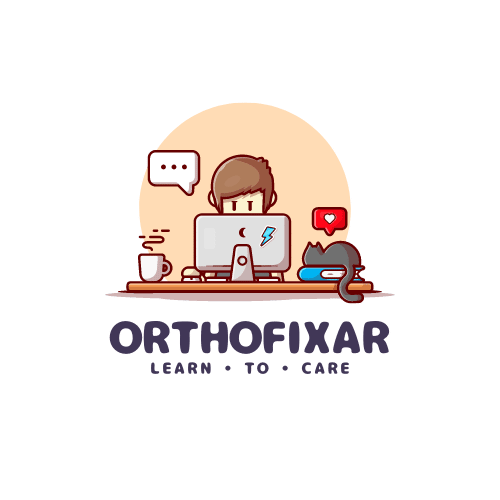 Special Tests
Special Test
All Content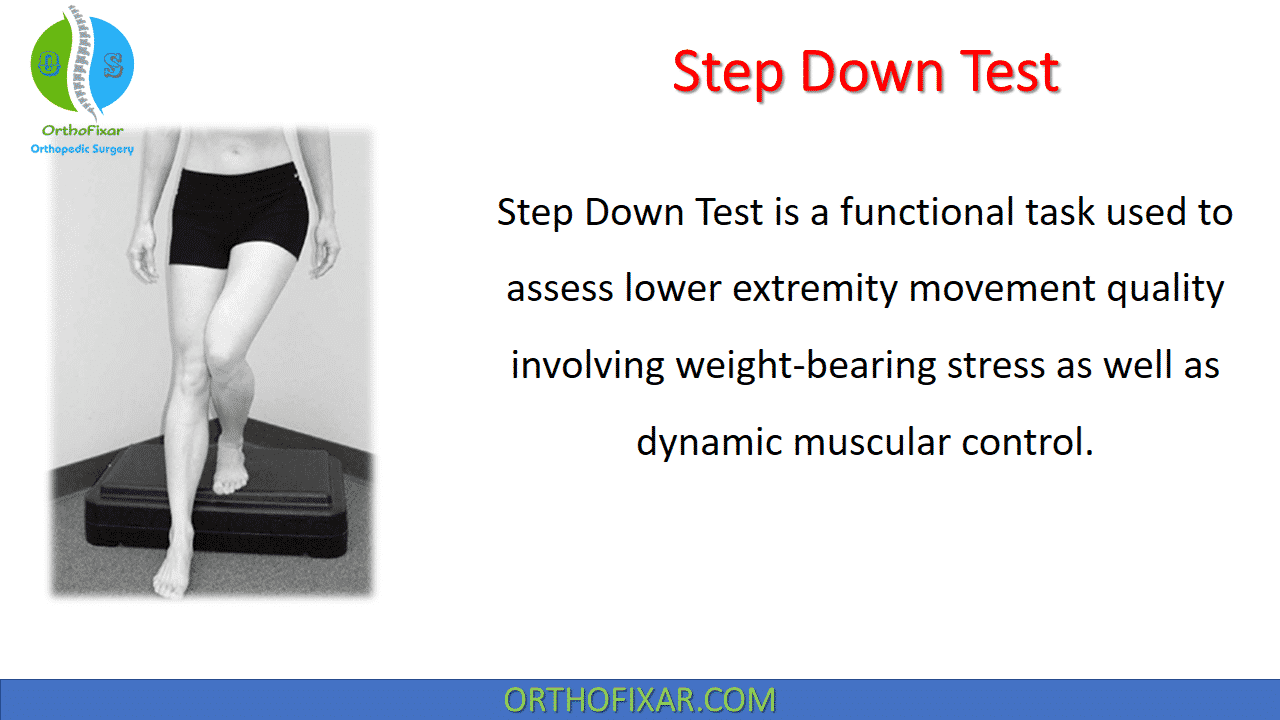 Step Down Test
Step Down Test is a functional task used to assess lower extremity movement quality involving weight-bearing stress as...
Read...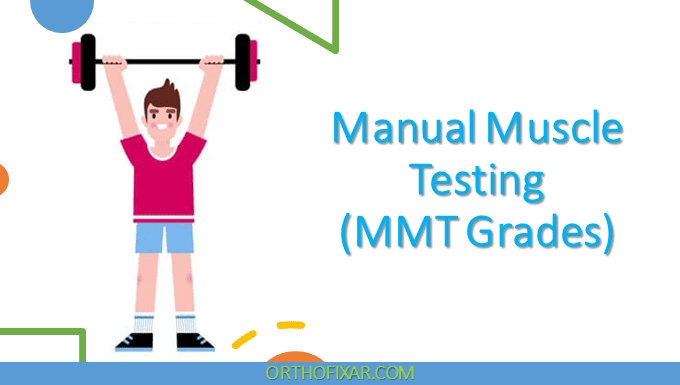 Manual Muscle Testing (MMT Grades)
Manual muscle testing (MMT Testing) is the most common method used by clinicians to evaluate muscles strength. MMT...
Read...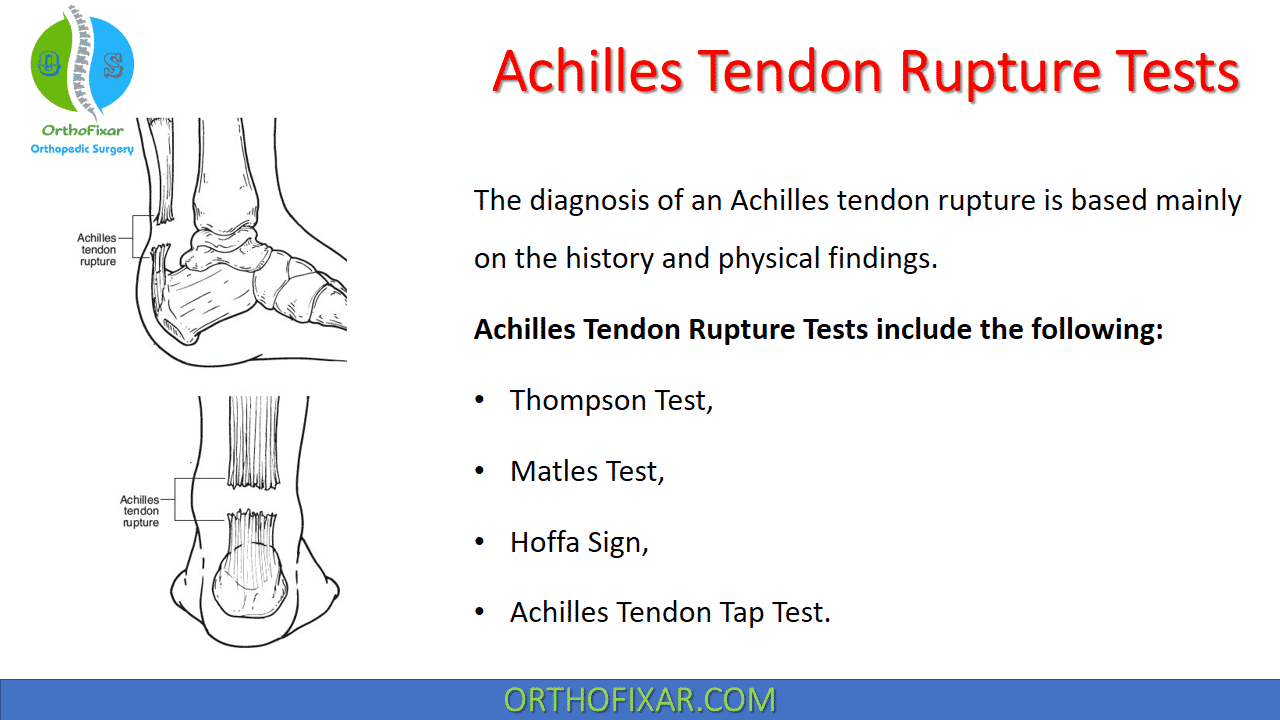 Achilles Tendon Rupture Tests
The diagnosis of an Achilles tendon rupture is based mainly on the patient history and physical findings. Physical...
Read...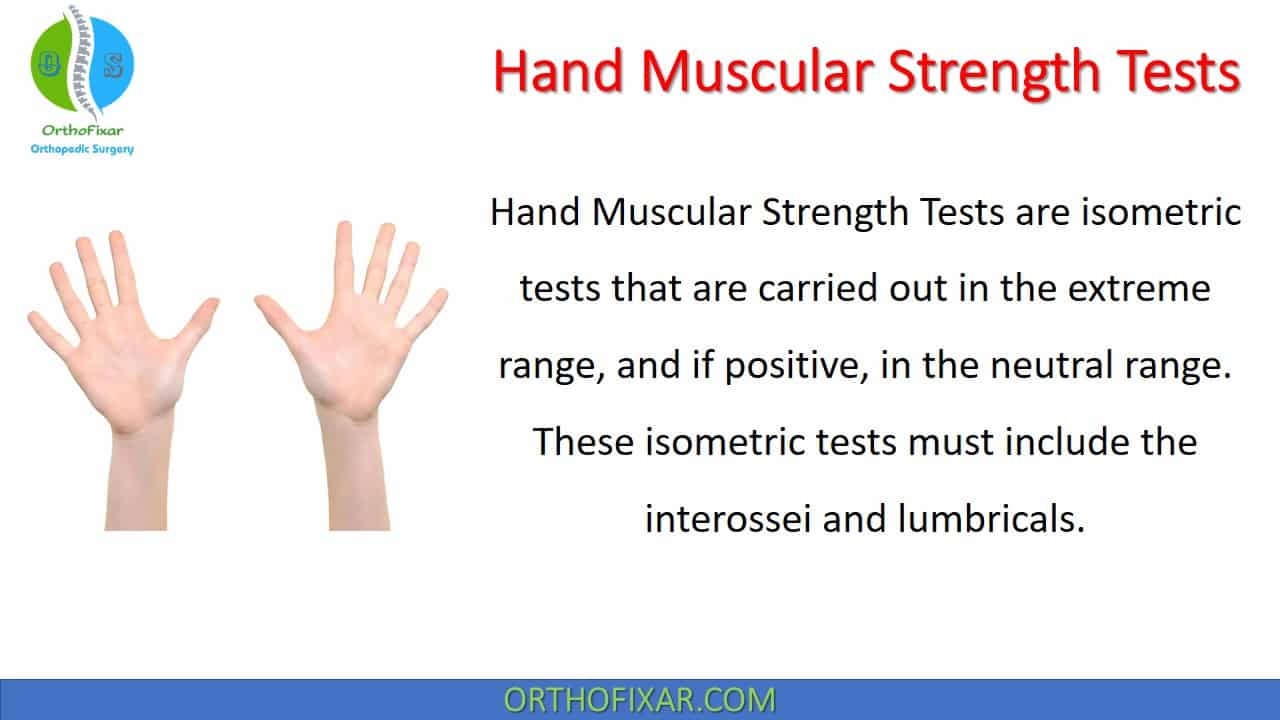 Hand Muscular Strength Test
Hand Muscular Strength Tests are isometric tests that evaluate the strength of the hand and forearm muscles and...
Read...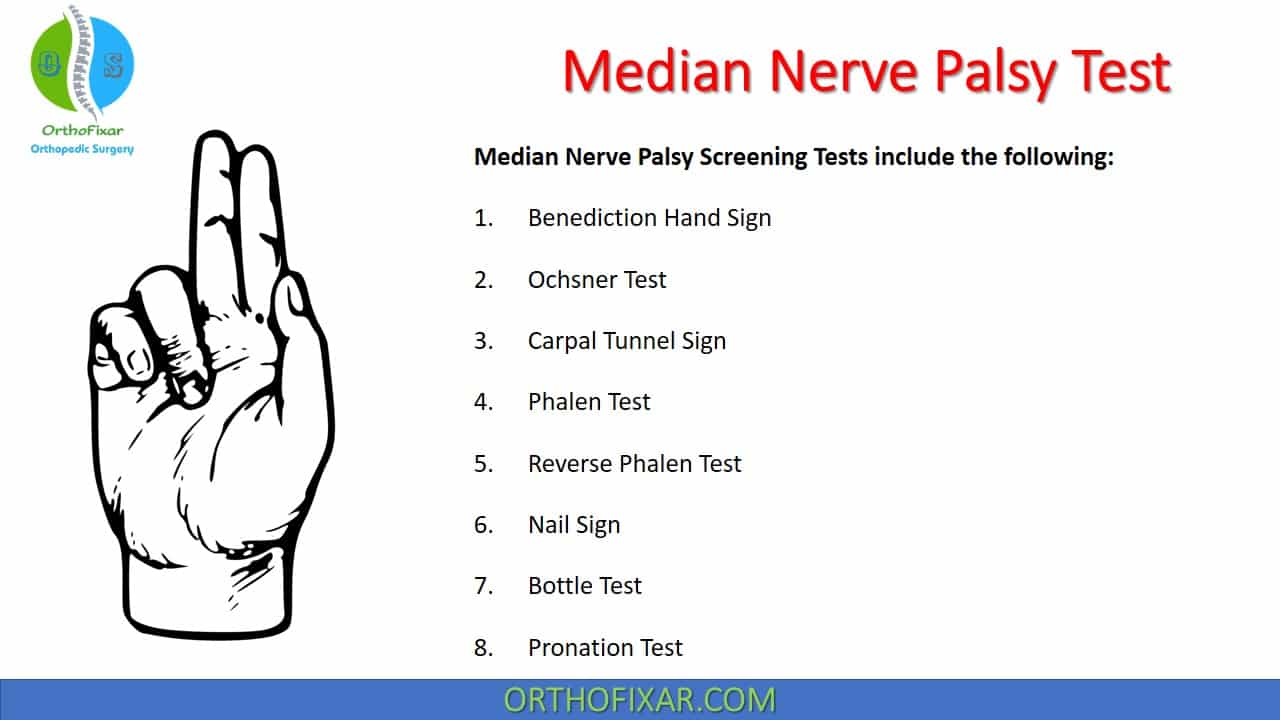 Median Nerve Palsy Tests
Median Nerve Palsy Tests include the following: Benediction Hand Sign. Ochsner Test. Carpal Tunnel Sign. Phalen Test. Reverse...
Read...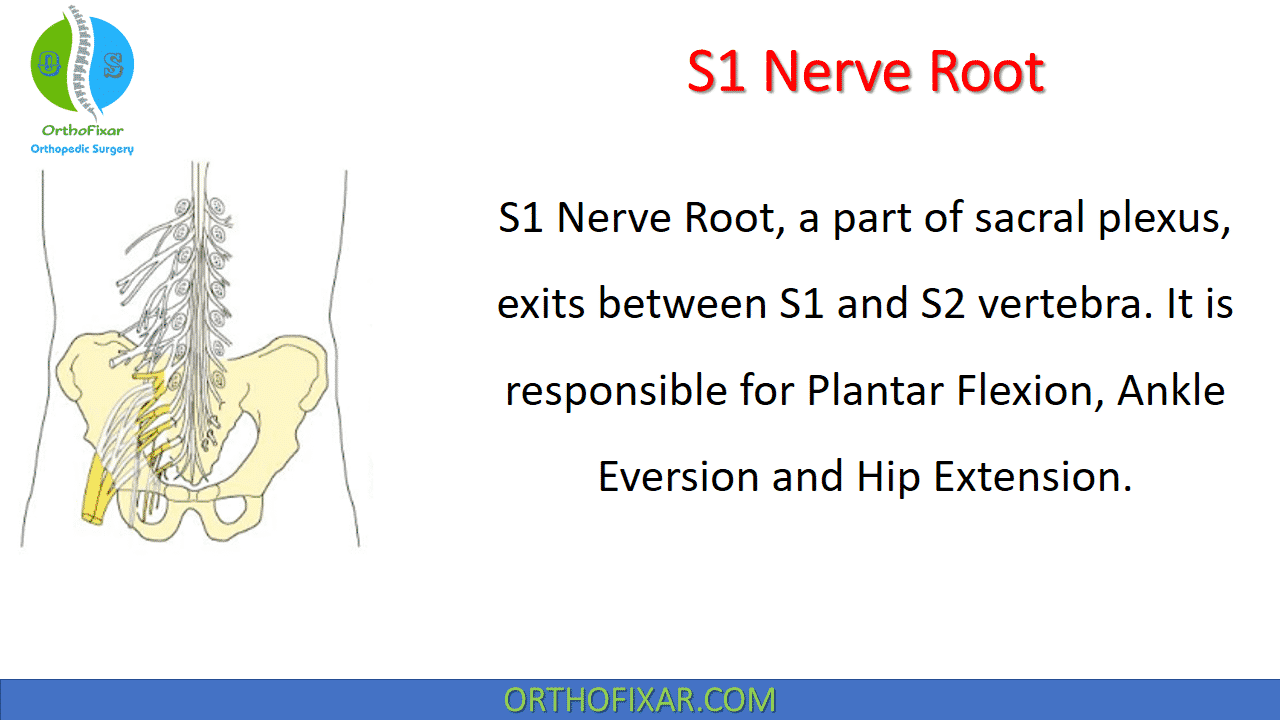 S1 Nerve Root Examination
S1 Nerve Root, a part of sacral plexus, exits between S1 and S2 vertebra. It is responsible for...
Read...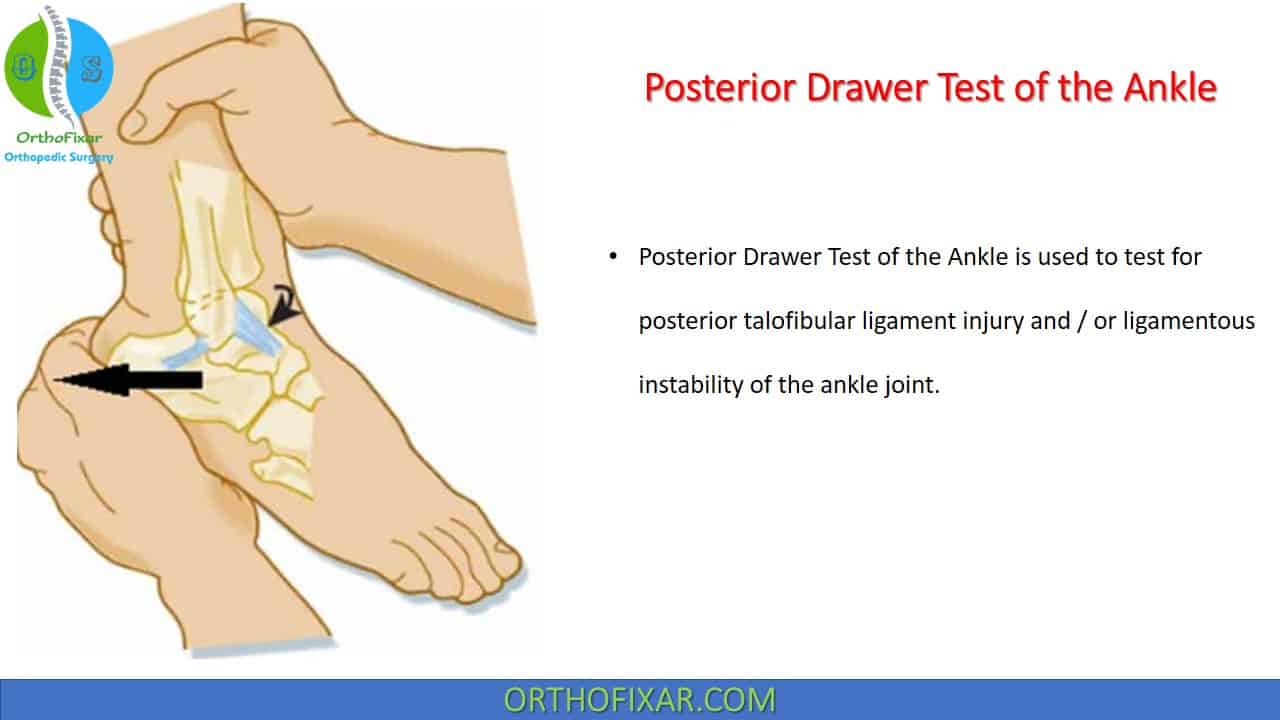 Posterior Drawer Test (Ankle)
Posterior Drawer Test of the Ankle is used to test for posterior talofibular ligament injury and / or...
Read...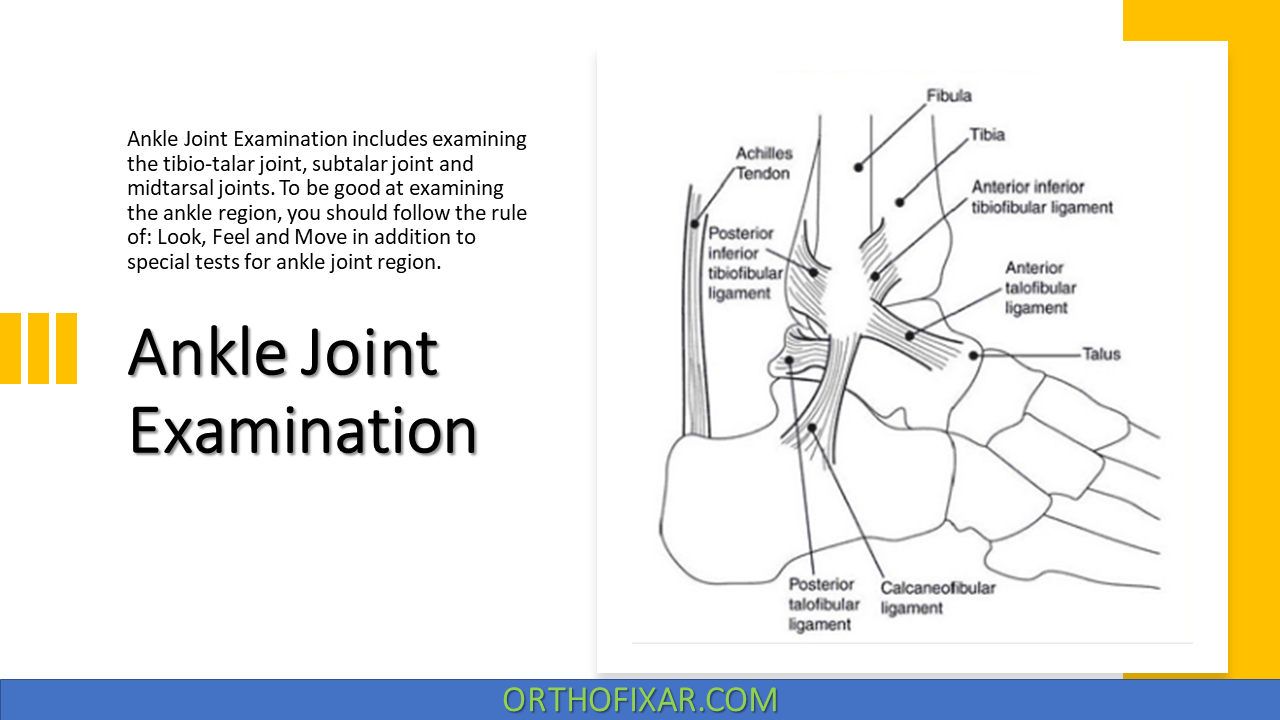 Ankle Joint Examination
Ankle Joint Examination includes examining the tibio-talar joint, subtalar joint and midtarsal joints. To be good at examining...
Read...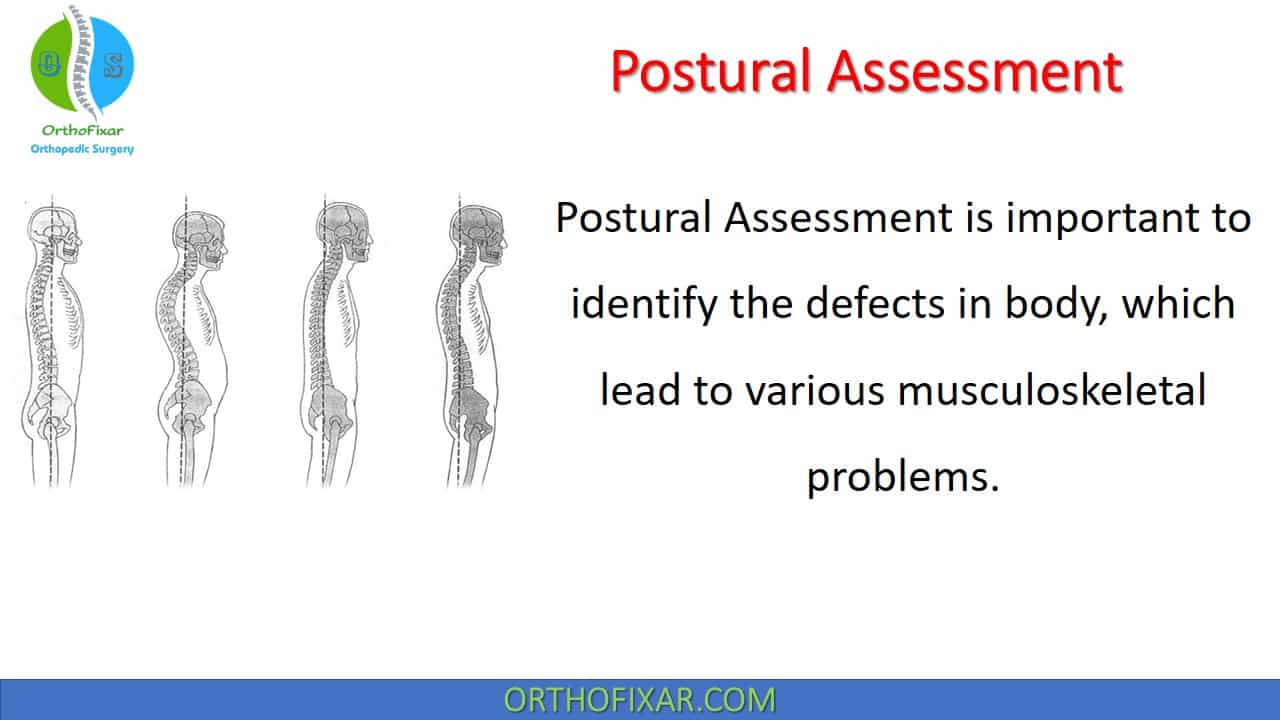 Postural Assessment
Postural Assessment is important to identify the defects in body, which lead to various musculoskeletal problems. What are...
Read...
Mortons Neuroma Test
Mortons Neuroma Test (or Mulder Click Test) is used To detect the presence of interdigital neuroma (Morton's neuroma)...
Read...
Bunnell Test
Bunnell Test (or Bunnell Littler Test) is used to determine whether flexion restriction of the proximal interphalangeal joint...
Read...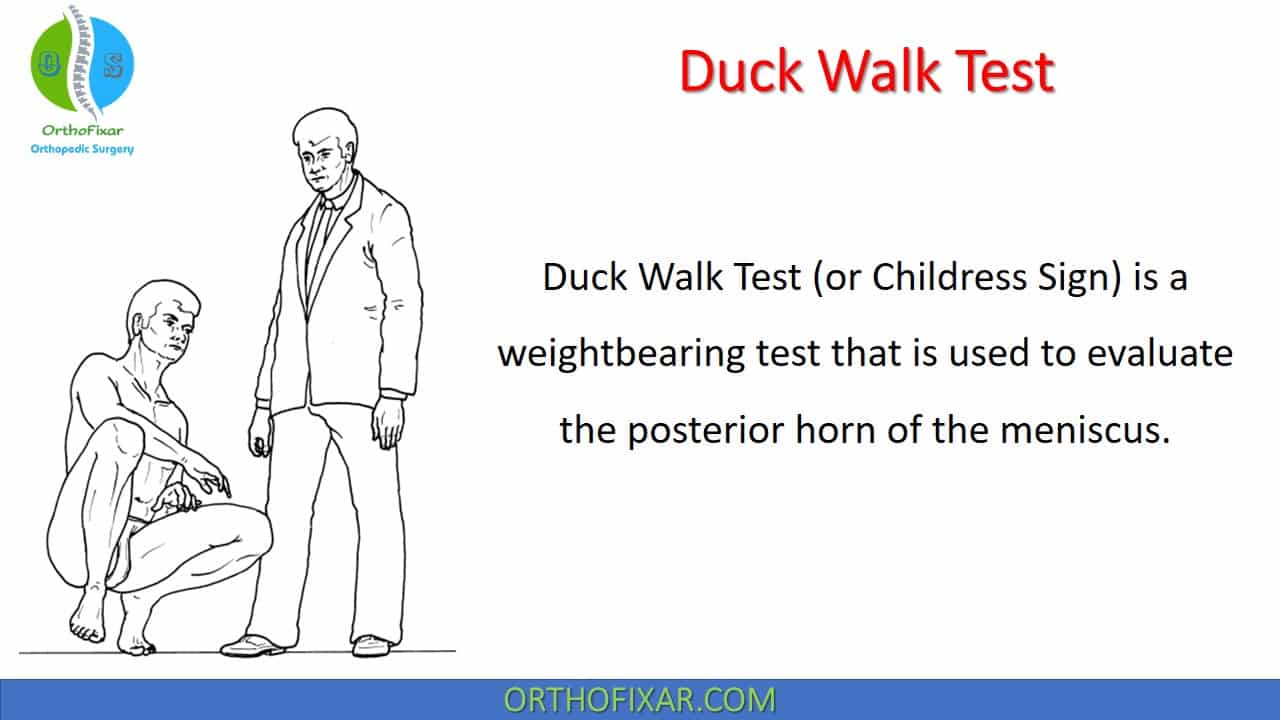 Duck Walk Test
Duck Walk Test (or Childress Sign) is a weightbearing test that is used to evaluate the posterior horn...
Read...