Special Test
Apley Distraction Test
Apley Distraction Test is used to evaluate the integrity of the Collateral Ligaments of the knee, it's used along with Apley Grinding Test for meniscus injuries of the knee.
How it's Performed?
Placed the patient in prone position, with the affected knee flexed to 90 degrees,
Examiner places their own knee on patient's posterior thigh to stabilize it.
Then he/she grasps patient's leg proximal to the ankle,
then applies traction to the tibia towards the ceiling (this distracts the knee joint), then apply internal and external rotation of the tibia while tractioning.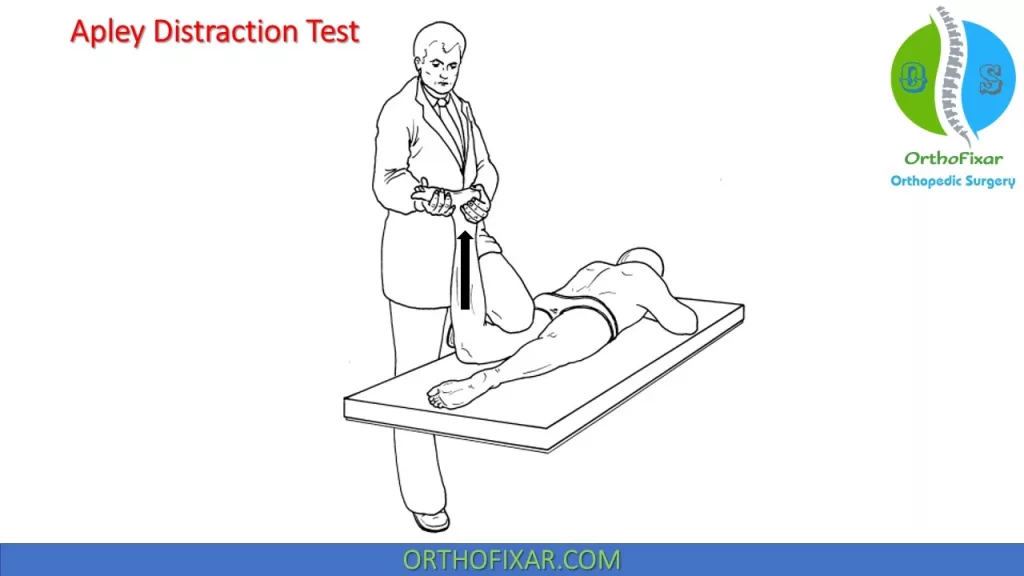 What does a positive Apley Distraction Test mean?
Apley Distraction Test is considered Positive in these situateions::
When Pain is elected on the medial side of the knee: this suggests a medial collateral ligament injury.
While when Pain is elected on the lateral side of the knee: this suggests a lateral collateral ligament injury.
Reference
Clinical Tests for the Musculoskeletal System 3rd Edition.
Last Reviewed
May 20, 2023
Contributed by
OrthoFixar
Orthofixar does not endorse any treatments, procedures, products, or physicians referenced herein. This information is provided as an educational service and is not intended to serve as medical advice.