Post
Orthopedic Surgery Techniques App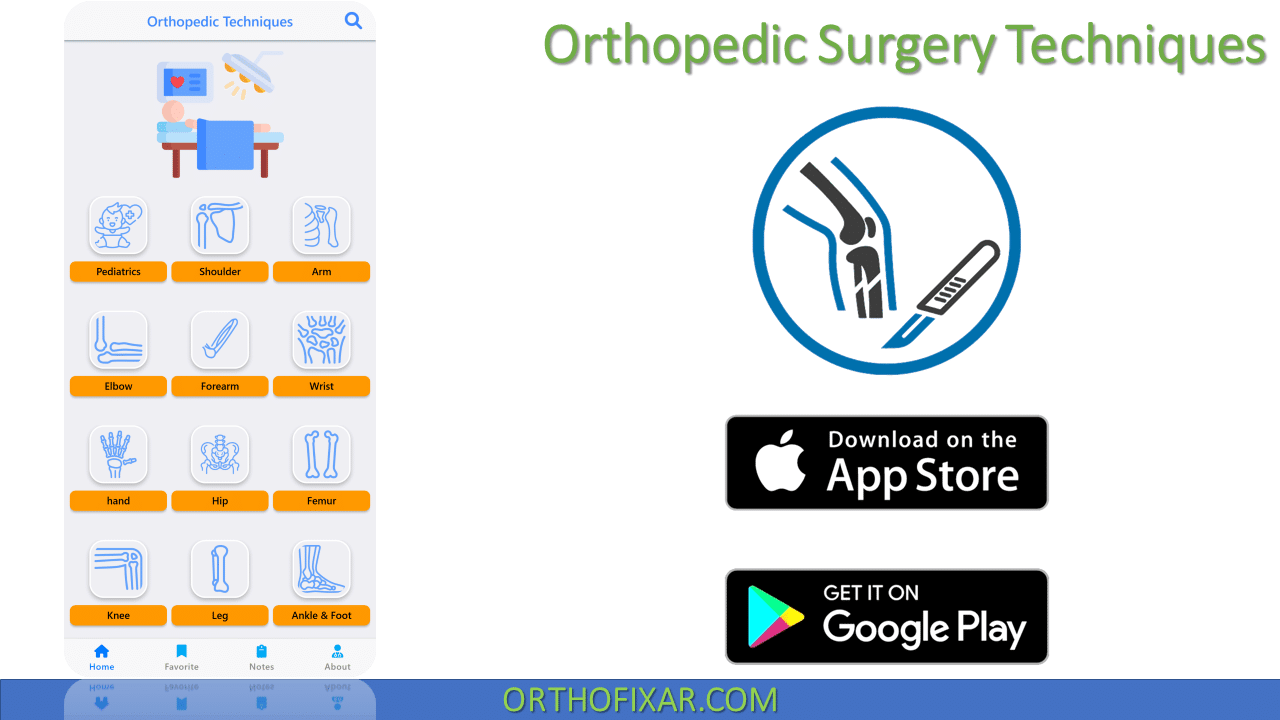 Master orthopedic surgery with our Orthopedic Surgery Techniques app! Explore advanced techniques and stay updated with the latest orthopedic procedures.
Enhance your orthopedic surgery skills and stay ahead of the curve with Orthopedic Surgery Techniques, the most comprehensive app designed exclusively for orthopedic surgeons. Whether you're a specialist professional or a resident honing your techniques, Orthopedic Surgery Techniques is your go-to resource for mastering the latest orthopedic surgery techniques and procedures.
Access a vast library of detailed surgical procedures, covering a wide range of orthopedic specialties. This app contains joint injections, fractures fixation, joint replacements and many other orthopedic surgery procedures and techniques. Orthopedic Surgery Techniques offers step-by-step guides with annotated visuals, enabling you to understand complex techniques and perform surgeries with precision.
Orthopedic Surgery Techniques app keeps you in the loop with the latest advancements in orthopedic surgery. Discover innovative procedures and stay informed about emerging technologies, implants, and surgical tools. Stay at the forefront of your field and deliver the best possible care to your patients.
Orthopedic Surgery Techniques app is designed with simplicity in mind. With an intuitive user interface, easy navigation, and powerful search functionality, finding the information you need has never been easier. Spend less time searching and more time learning and perfecting your surgical techniques.
Don't miss out on this essential tool for every orthopedic surgeon. Download Orthopedic Surgery Techniques today and empower yourself with the knowledge and skills needed to excel in orthopedic surgery. Elevate your practice and revolutionize patient care.
Orthopedic Surgery Techniques App Information
Compatibility:

Requires Android 5.0 and up

iPhone Requires iOS 11.0 or later.
iPad Requires iPadOS 11.0 or later.
iPod touch Requires iOS 11.0 or later.

Languages: English
Download Links
Last Reviewed
November 7, 2023
Contributed by
OrthoFixar
Orthofixar does not endorse any treatments, procedures, products, or physicians referenced herein. This information is provided as an educational service and is not intended to serve as medical advice.