Special Test
Arm Squeeze Test
Arm Squeeze Test is used to distinguish Cervical Nerve Root Compression from Shoulder Pain.
How do you perform the Arm Squeeze Test?
The patient is sitting and the examiner behind him.
The examiner squeezes the middle third of the patient's upper arm with thumb on patient's triceps and fingers on patient's biceps with moderate compression (5.9 to 8.1 kg).
See Also: Spurling Test
What does a positive Arm Squeeze Test mean?
Arm Squeeze Test positive if patient reports 3 points or higher on visual analog scale (VAS) with pressure on middle third of upper arm compared with acromioclavicular joint and subacromial area.
Accuracy
A study on 305 patients with cervical nerve root compression, 903 patients with rotator cuff tear, and 350 healthy volunteers founds that the sensitivity and specificity of this test was:
Sensitivity: 96%
Specificity: 96 %
The diagnosis of cervical nerve root compression (C5-T1) was based on clinical examination, electromyography, x-rays, and MRI.
The Arm Squeeze Test may be useful to distinguish cervical nerve root compression from shoulder disease in case of doubtful diagnosis.
A positive result to this test may lead to cervical etiology of the shoulder pain.
Note
A visual analog scale (VAS) consists of a line, often 10 cm long, with verbal anchors at either end (e.g., "no pain" on the far left and "the most intense pain imaginable" on the far right). The patient places a mark at a point on the line corresponding to the patient's rating of pain intensity.
The VAS has often been recommended as the measure of choice for assessment of pain intensity.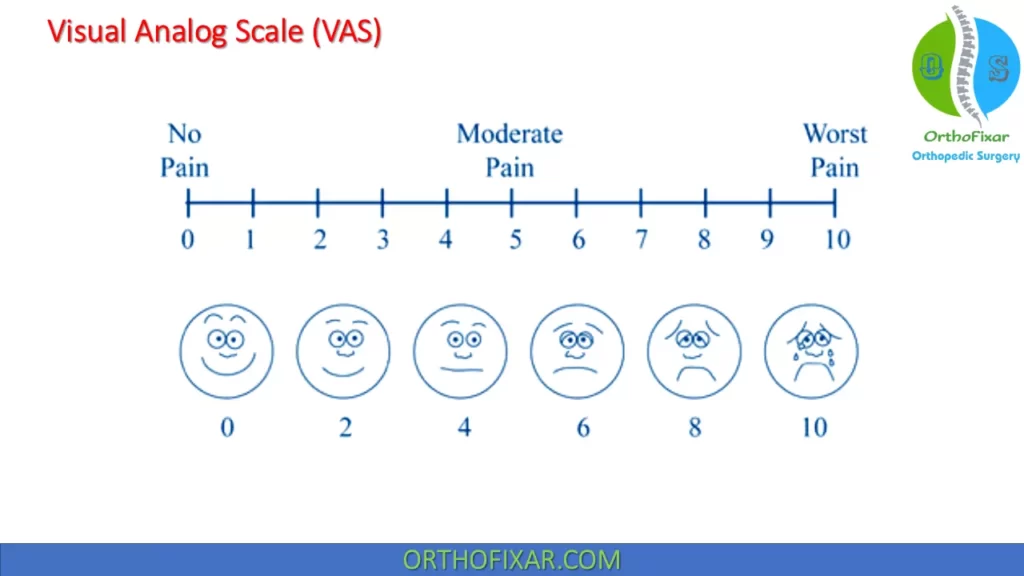 References:
Gumina S, Carbone S, Albino P, Gurzi M, Postacchini F. Arm Squeeze Test: a new clinical test to distinguish neck from shoulder pain. Eur Spine J. 2013 Jul;22(7):1558-63. doi: 10.1007/s00586-013-2788-3. Epub 2013 Apr 21. PMID: 23604976; PMCID: PMC3698345.
Netter's Orthopaedic Clinical Examination An Evidence-Based Approach 3rd Edition Book.
Last Reviewed
August 5, 2023
Contributed by
OrthoFixar
Orthofixar does not endorse any treatments, procedures, products, or physicians referenced herein. This information is provided as an educational service and is not intended to serve as medical advice.