Post
Anatomic sources of pain in osteoarthritis
The symptom of pain in osteoarthritis is the predominant symptom that usually leads those affected to seek medical care. The pain in OA is typically aggravated by joint use and relieved by rest, especially in hip and knee joint.
Identification of the sources and mechanisms of pain in osteoarthritis is important; an understanding of the cause (s) of pain may help in better targeting affected individuals with appropriate therapy and may also potentially help identify alternative therapies to help reduce symptoms and improve function.
See Also: Osteonecrosis of the Hip

What are the anatomic sources of joint pain in osteoarthritis disease?
Osteoarthritis is characterized by degeneration of articular cartilage.
Articular cartilage is the primary site of injury in this disease, but it has no innervation.
The pain of osteoarthritis primarily originates from the periosteum surrounding the bone. As the articular cartilage wears away and the bones of the joint begin to rub against one another, the highly innervated periosteum becomes damaged and results in the joint pain seen in osteoarthritis.
Other Potential anatomic sources of osteoarthritic pain include:
subchondral bone.
capsule.
synovium.
periarticular tendons and bursae.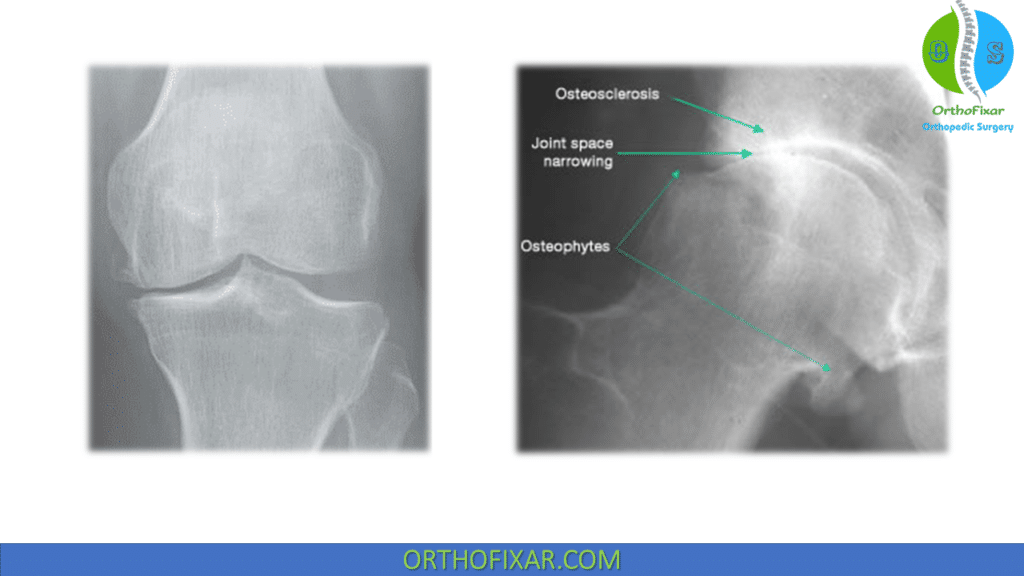 References & More
O'Neill TW, Felson DT. Mechanisms of Osteoarthritis (OA) Pain. Curr Osteoporos Rep. 2018 Oct;16(5):611-616. doi: 10.1007/s11914-018-0477-1. PMID: 30155845; PMCID: PMC6153568.
Campbel's Operative Orthopaedics 12th edition Book.
Last Reviewed
February 16, 2023
Contributed by
OrthoFixar
Orthofixar does not endorse any treatments, procedures, products, or physicians referenced herein. This information is provided as an educational service and is not intended to serve as medical advice.