Special Test
Four Square Step Test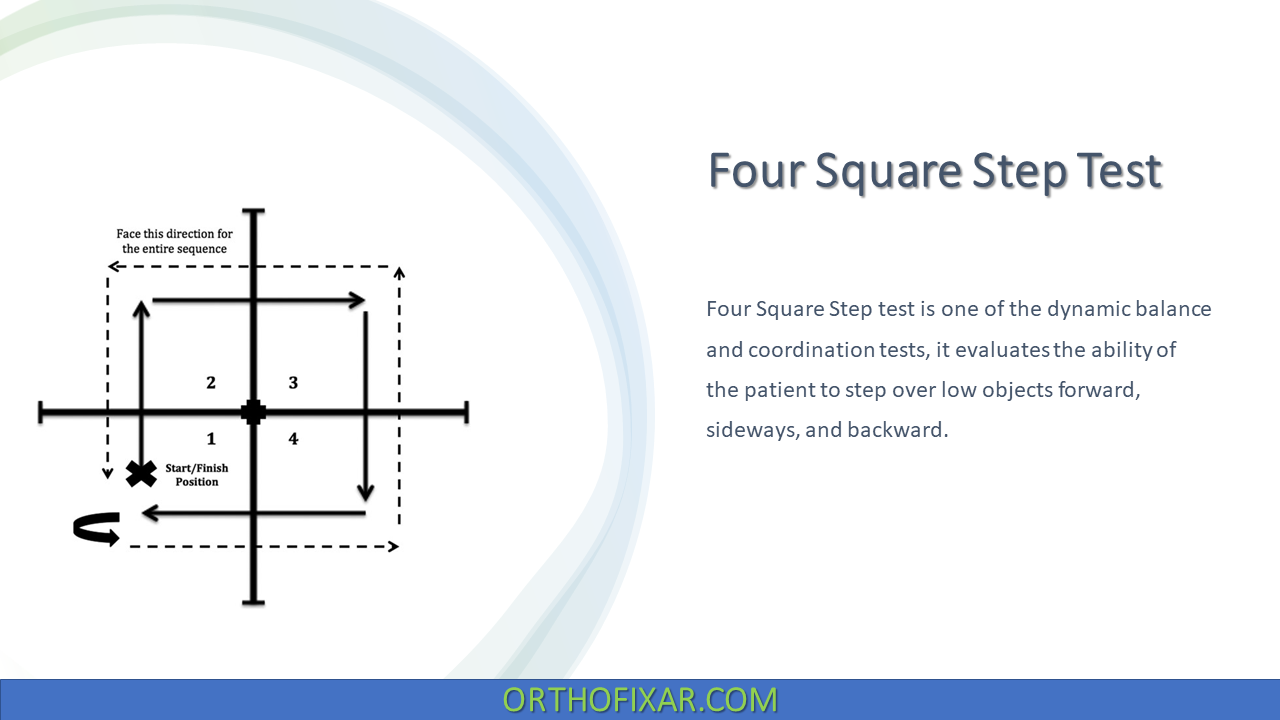 Four Square Step test is one of the dynamic balance and coordination tests, it evaluates the ability of the patient to step over low objects forward, sideways, and backward.
It's usually used in these population to evaluate the ability to balance and coordinate:
Older adults
Stroke patients
Parkinson's patients
Patients with vestibular disorders
Patients with Limb Loss/Amputation
See Also: Berg Balance Scale
How to perform the Four Square Step Test?
Four walking sticks are placed on the floor at right angles to each other with handles outward so that they form four squares.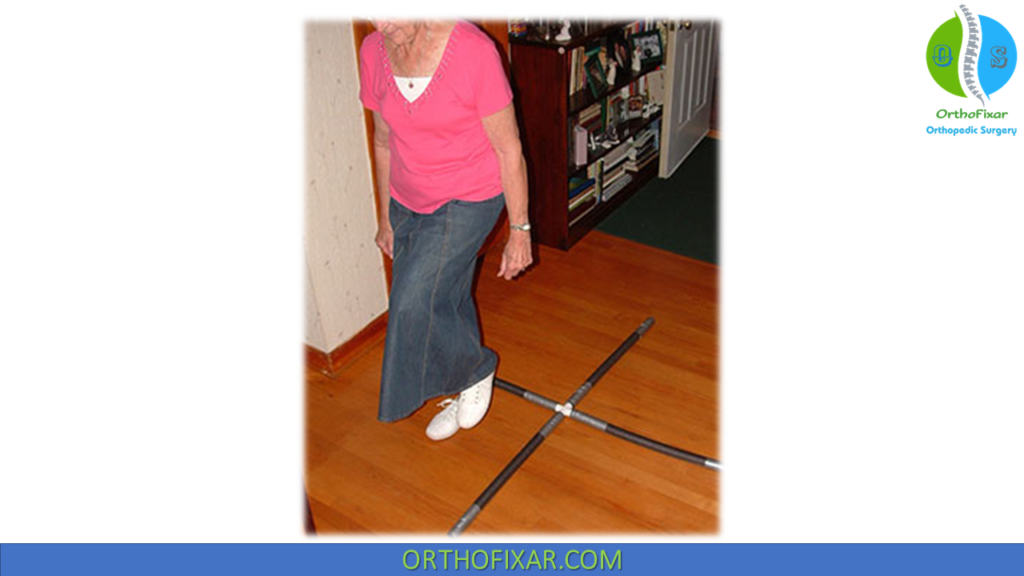 The patient starts in square 1, facing square 2, and remains facing in this direction for the duration of the test. The patient steps forward with both feet as quickly as possible into square 2, then sideways to the right into square 3, then backward into square 4, and finally sideways to the left back into square 1.
The patient then reverses the sequence back to the starting position. The trial is recorded to the nearest 10th of a second.
You should repeat a test if the patient:
Fails to complete the sequence successfully 
Loses balance 
Makes contact with the cane.
See Also: Romberg Test
See Also: Step Down Test
Accuracy
The FSST may be an effective and valid tool for measuring dynamic balance and the patient's fall risk. It has been shown to have strong correlations with other measures of balance and mobility with good reliability shown in a number of populations. A recent study showed a stronger relationship between gait and balance disorder and TIA/minor stroke, which was measured by logistic regression analysis of six measurements (Four Square Step [OR, 24.07; 95% CI 5.90–98.13; p<0.001], Tandem, Functional Reach, Gait and Pivot Turn, Timed "Up and Go", and Single Leg Balance tests).
References & More
Last Reviewed
November 2, 2023
Contributed by
OrthoFixar
Orthofixar does not endorse any treatments, procedures, products, or physicians referenced herein. This information is provided as an educational service and is not intended to serve as medical advice.